What Will YOU Do When You Reach Your Goals?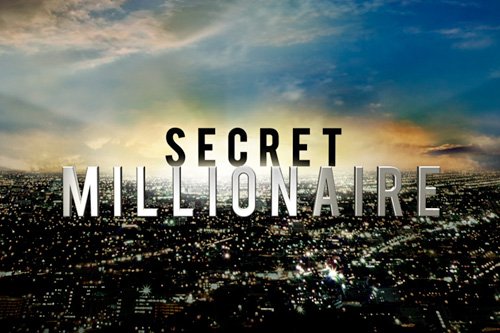 What a weekend! I just returned from Las Vegas, where I celebrated James Malinchak's appearance on ABC's Secret Millionaire.
Malinchak hosted a party that began with a webcast of the program Sunday afternoon and continued with the full television broadcast that night. He limited his guest list to 100 people, excluding celebrities. One notable attendee was Robin Leach, former host of Lifestyles of the Rich and Famous. James had arranged for him to serve as the MC.
What I saw at James's party was a wonderful example of how somebody can marry money with a high-level mission. For those who have been able to create this kind of income, it speaks to their ability to have a tremendous impact at a high level. It's also representative of what you can do when you reach your goals.
I attended this event with my good friend and fellow coach, Larry LaPrade. It was an incredible networking opportunity, and we both made the most of it.
Speaking of networking, I'm attending the Infusionsoft User Conference (2011 InfusionCon) in Phoenix this week, where James Malinchak and Brain Tracy are both delivering keynote addresses. I'm working in the area as well, spending some valuable face-to-face time with a few of my Phoenix clients. If you're nearby and want to hook up, give me a call (520.237.4435) to see if we can work something out.
P.S. Do you want to reprint this article? Please do; just be sure that it remains intact and includes the following bio.
About Terry: Terry Hickey, M.S., is a Certified NLP Professional Coach, Business Trainer and Consultant, a Certified Master Practitioner of Neuro-Linguistic Programming and the co-owner of NLP Advantage Group. Originator of the Belief Breakthrough Method™, Terry specializes in teaching coaches and entrepreneurs how to rapidly resolve limiting beliefs about wealth and success. His tips and strategies can help you launch yourself into the future you want… NOW. http://terryhickey.com/