Belief Breakthrough Method™ Successes August Spotlight: Judy Ben-Asher
If you subscribe to my newsletter, you may have noticed that Judy Ben-Asher was featured in this section of the April issue earlier this year. The focus of the film she described then has changed slightly because of the death of her mother. Judy had been doing a lot of work with alkaline diets and had witnessed first-hand how such diets can help those with cancer. Her original focus was to talk about how specific nutrition can turn around disease. In Judy's own words, here's what has changed:
"Reality set in, and I found it so difficult trying to get my mom to actually take my advice! I realized it's never really about the food; it's about what we think! I had a Holy SHIFT! Now the film is about getting rid of blocks and barriers that stop us from great health and happiness. I want to do this for myself too and heal my own health and hopefully, reduce my weight drastically in the process. I believe we need to heal from the inside out on all levels for optimal health."
Judy is interviewing several experts and compiling a video of the work that I do with her. That work is pretty profound, partly because she expects it to be and is, therefore, predisposed for it to be. I invite you to read her update below.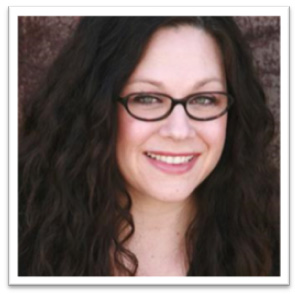 Dearest friends and family,
As most of you know, I am currently filming a documentary called Life 180. The film started out about alkalinity to treat or heal cancer. When my mom got sick I went to work trying to figure out if there was a way I could help. As some of you know, with cancer you just feel so helpless! When it's cancer, we can only hang on and ride it out.
I tried to learn as much as humanly possible about health, longevity and happiness as I could find. I first learned about alkalinity to treat cancer and my mind was blown. How can taking acid and sugar out of a diet reduce or cure cancer? I wanted to learn more so I went back to school for integrative nutrition. Then, my cousin Dori Crofts, was diagnosed with late stage breast cancer with spread to her lymph. She wasn't given many options. I shared with her what I found; she did the work utilizing alkalinity and is now cancer free! Watching her become healthy, I felt like I must share this information with the world! It must be easier to get answers in crisis!
After becoming a licensed Integrative Health Coach, I noticed that all my coaching friends were sharing a problem: it's so hard to get people to take our advice. I showed my mom data, she seemed excited and followed the diet while I was with her, but as soon as I went home, she fell off or just did it in spurts. Why wouldn't she want to add this in—after all it could save her life?
I was also the heaviest I have ever been in my life, and I knew exactly what to eat! Why do we stand in our own way, and what can we do to heal that, shift, and change it permanently? That is now what our film is about, and I am now part of that journey.
We are whole beings, and nutrition is just one piece of the puzzle. Some of us block ourselves subconsciously from busting through our money goals and/or health goals. What I'm learning is that it all comes from the same place, and that it IS possible to shift and move through it.
In the film Life 180, we will go on a journey, discovering how to break through blocks we have subconsciously placed in our own way. In the film we will show how to identify these barriers or blocks, who can help, and how. I have seen many documentaries about each of these subjects but none that show the complete process.
Life 180 will be a tool bag of "how to's" designed for every lifestyle, depending on how deep you want to go. I will be testing several theories as we go and telling you first person what has worked for me.
We will have the film's Facebook page and website up shortly, where you can see film footage, dailies, stills, my vlogs (video blogs) about it all, and my journey back to health as well as a place where you can comment and read other people's comments. The film website will also include a database for how to find and work with the people in the film, so you too can have every breakthrough!
I have already interviewed several people for the film, including David Wolfe and my sweet momma, whom I loved very much. I have a second interview with David Wolfe slated for September; Dr. Richard Camona, past Surgeon General of the United States; the life changers Stacey Morgenstern and Carey Peters of Holistic MBA in October; the life changer Terry Hickey; the forward-thinking, Mel Zuckerman, founder of Canyon Ranch; cutting-edge scientists to explain it all; and many more huge names to come.
It's all been so amazing! The love and donations I have received have made it all possible. I will be doing an Indiegogo financing campaign shortly as well. For now, I am using PayPal because the film will receive more of the money you donate, so I'm starting here.
What I need from you is help with donations from anyone you know who would like to help, or if you would like to donate personally or would be willing to forward this email along. I also need helpgetting 2 cameras, completing my next several interviews, getting the Indiegogo campaign started, finishing the website, and getting the film underway! All donations will go towards empowering the world with knowledge, and the ripple effect of your contribution is immeasurable.
I am forever grateful for all the love and support. When you donate, no matter if it's $5 or $50,000, you will be thanked in the film. For the larger financier, you will get return on investment, and we can speak privately about that. I can tell you that these types of films are gaining momentum, and the return is quite substantial.
What would it be like to bust through your financial ceiling, heal and lose that weight forever?
What would it be like for you to contribute to helping other people learn this too and be a part of the film?
I am so grateful for your time and consideration. I feel like I must do this, and to get it done right, I need support. So, thank you again!
Donate by clicking on this text or by pasting the following address into your browser:
https://www.paypal.com/cgi-bin/webscr?cmd=_s-xclick&hosted_button_id=R74TX8KTT3CBQ
My deepest gratitude,
Judy Ben-Asher, Director & Producer of Life 180, the Film
—
P.S. Do you want to share this post? Please do. Just be sure that it remains intact and includes the following bio.
About Terry: Terry Hickey, M.S., is a Certified NLP Professional Coach, Business Trainer and Consultant, a Certified Master Practitioner of Neuro-Linguistic Programming and the co-owner of NLP Advantage Group. Originator of the Belief Breakthrough Method™, Terry specializes in teaching coaches and entrepreneurs how to rapidly resolve limiting beliefs about wealth and success. His tips and strategies can help you launch yourself into the future you want… NOW. http://terryhickey.com/