Endorsements
What Other Coaches Are Saying…
>>>
>>>
>>>
>>>
>>>
"You may have seen other testimonials where I've talked about Terry and how he's changed my life. This time I've seen how—truly—he needs to talk and coach with the most important coaches, authors and speakers because this man is changing lives at a very high level.
"If you want to increase your clients' potential quickly, if you want to increase your own potential and vision, and you want to see what you can truly become, achieve and earn and change, this is the man to do it. He's my coach. He should be your coach."
– Kristi Frank (video testimonial excerpt), TV Reality Star of Season 1, The Apprentice and Stay-at-Home-Millionaire Mom, www.saturdaymorningsuccess.com
>>>
"Terry Hickey was a special guest at my platinum coaching meeting. The breakthroughs each member experienced as a result of working with him were startling. One member overcame a childhood trauma, another faced her insignificance in the face of her parents' disapproval and how to feel empowered instead, and others discovered where their money thermostats were set and how to turn them up!
"All of this was done in a gentle, safe and non-disruptive manner. Terry's work is elegant, effective and FAST. If you want to help your Clients reach their business goals more quickly, he's your man. I won't hesitate to use his services with future coaching groups."
– Baeth Davis, Hand Analyst, www.HandAnalyst.com
>>>
"I have worked with Terry in two different contexts that address powerful tools of change and excellence: NLP Practitioner Training and Hypnosis. I learned skills that helped me to work with my coaching clients on a whole new level, increasing my ability to communicate and connect in very powerful ways. His use of language of persuasion has changed my life."
– Larry LaPrade, Mind Fitness Advantage, www.MindFitnessAdvantage.com
>>>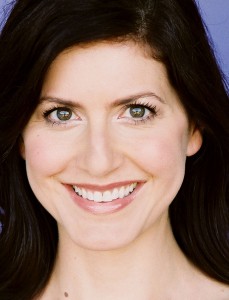 "I am eternally grateful to Terry. I call him a magician because he has absolutely changed my life. What he has done for me is exceptional. I was stuck and hiding out in almost every level of my life—personally and professionally. When I started to work with Terry I wanted to focus on business and, more specifically, on money and my relationship with money.
"I had a lot of things that I was ready to put in place in my business, but I just wasn't taking any action, and I was really, really stuck. I worked with Terry just a couple of times, and it was like the heavens broke open and all of sudden money started pouring in. I ended up launching two successful coaching programs this year and breaking six figures for the first time in my career as a solo-preneur.
"That's just the tip of the iceberg. I've noticed changes in every area of my life. I just want to tell you about this success to show you what's possible. Even if you have all the business and marketing systems in the world, if your underlying beliefs about money and what you deserve don't change, then those systems will never be effective. The underlying beliefs have to be changed so that you can allow success into your life, and that's what Terry does for you.
"So if you're thinking about working with him, don't hesitate. Run! Work with him. Do it!"
– Carey Peters, Certified Holistic Health Counselor, www.CoachToolsToGo.com
>>>
"After just one Belief Breakthrough Method training with Terry, I was able to make huge changes! I broke through mental blocks resulting in confidently and strongly presenting my work and met my goal of completing my book. With Terry's coaching, my negative past memories are no longer relevant to the present."
– Slawek Polinski, Motivational and Personal Development Speaker and Author, Founder of www.menofaction.com
>>>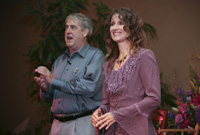 "Terry is brilliant! I value his ability to quickly create breakthrough results SOOO highly that I now make certain each of my Platinum clients have private sessions with him.
"If you (or your clients) are stuck and not achieving your goals quickly enough I urge you to call Terry! What he does feels like MAGIC but the results stay for a lifetime. I can't imagine running my 7-figure business without having had his help clearing out old, limiting money beliefs and issues with honoring my value."
– Kendall SummerHawk, Million Dollar Marketing Coach www.KendallSummerhawk.com
>>>
"Nothing can be accomplished unless you have the right belief system, and if you want to change your beliefs—if you want to adjust your beliefs so that you can hone in on success—then you've got to work with my friend, Terry.
"His Belief Breakthrough Method is unbelievable. I have had so many people come up to me out of the blue and talk about Terry, saying he has really great breakthrough programs about how to shift your beliefs so that you can be more, do more and achieve more.
"Do whatever you have to do—mentor with him; coach with him; have him speak for your group.
If you have a coaching group, do a joint venture with him and have him work on belief shifting with your people. You may not be an authority on that, but he certainly is.
"I'll tell you this: he really and truly cares for people. It comes from the heart, and he's passionate about making sure that you and your folks have breakthroughs. Do whatever you have to—attend a live event of his; get on a teleseminar; have him speak to your group; have him mentor you on the phone or in person. You will be so grateful that you did. You will have major belief breakthroughs in every area of your life. Call Terry today."
– James Malinchak (video testimonial excerpt) Big Money Speaker, www.bigmoneyspeaker.com
>>>
"I thought the training would advance my personal growth, and I got that and much more. I gained a whole new and different set of incredibly effective tools for my practice. I now can motivate my clients to embrace transformation! By using the experiential processes and skills, my clients are highly invested, engaged and able to absorb the information I give them."
– Andrea Nakayama, Functional Nutrition Counselor, www.Replenishpdx.com
>>>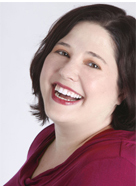 "Terry is my secret weapon…
"Today I run a high multi six-figure business, truly living my passion and purpose.
But just two and a half years ago, I was in a much different place. I met Terry at a coaches' training [program]. He pulled me aside and we did some work right there on the spot. When I went home, I had my first five-figure week. Never had I made that much money in my life! Thousands in my bank account after one conversation with Terry. It had so much to do with me taking the action that needed to happen [in order] for me to make that breakthrough.
"I want to credit him with helping me create so much of the income I have been able to create, especially over the last year or so—hundreds of thousands of dollars.
"I trace some of my hugest leaps in income to the 'inner game' work I've done with Terry, and that's why he is a member of my team. I love you Terry, and I appreciate you so much. You have changed my life."
– Elizabeth Purvis (video testimonial excerpt), a.k.a. The Marketing Goddess, helping spirit-driven, heart-centered women entrepreneurs create 6 figures in record time, www.marketinggoddessblog.com
—